Modeling is an on going trend since the 60's. With the rise of top models until their pinacle in the 80's, millions of young ladies and young boys dream one day to have their faces in the cover of magazines and their feet in prestigious fashion model catwalks. Not an easy thing to do, so here are some good advice that can help you turn into the next fashion top model.
Advice Number One Fashion Model Forget About It!
If you think you just need a pretty face on a beautiful body, you are miles away from it. The job of model is tougher than you think. You will spend half of your time on planes, trains, cars, buses, taxis, empty hotel rooms…. and no matter what happen, how sick you feel, you need to be at your max to smile, to look pretty and to strike the pose. There are more than 112'000 registered models working around the world. These are the ones who have signed off into an agency and travel the world regularly for work. Obviously if we count also all the occasional people accepting local castings for one-shot photo shooting and website iconography, we might be reaching the million. Fashion Model are not rare and this profession is not a job with great unfulfilled positions. Among all these people, only a couple of them will become really famous and earn million of dollars. Here are the latest top 10 most well paid fashion model in the world (source: CNN Money):
Kendall Jenner, $22 million
Gisele Bundchen, $17.5 million
Chrissy Teigen, $13.5 million
Adriana Lima, $10.5 million
Gigi Hadid, $9.5 million
Rosie Huntington-Whiteley, $9.5 million
Karlie Kloss, $9 million
Liu Wen, $6.5 million
Bella Hadid, $6 million
Ashley Graham, $5.5 million
What is interesting to see in this new ranking is that Social Media became a huge powerful tool to leverage reputation and to provide the status of star. Kendall Jenner, despite of being part of a very famous family (Kardashian-Jenner), she is also a social media beast. With almost 90 million followers on Instagram, she definitely raised the bar quite high by even reaching the number one spot in the best well paid female models.
Another important point is the shape of your body. Obviously you need to be beautiful (not sure what that really means) and what we can see from an analysis of the top models BMI, is that most of them are below the normal frame (according to the world health organisation), meaning they are mostly feed poorly. This means a lot of privation and a very tight diet. Nevertheless, if you think you have what is needed to embrace this job, you better read the following advice that will help you avoid some traps and build a healthy career in modeling.
Advice Number Two: Start Young as It Will Not Last Long
Models are a bit like soccer players: at one point, being in your 30's is almost too late. Generally you embrace the career of model until 32/35 years old. After that, you probably try to settle a more stable live, have a family and as you might be traveling every single week for the past 20 years… well, you might have enough of this life anyway. So you should probably start young. Is there a minimum age to start? Not really. Some models have started their career at the age of 6. A lot of them will start around 14/15 years old. Generally at this age, they have developed physical characteristics that would allow photo shooting as well as cat walking for fashion model brands. In general, at these young ages you better have strong parents always looking after you. You are still very young and we never know into what kind of trap you might end to. If you wish to start so young, your parents should negotiate that if the job requires travel, that one of them can accompany you.
Advice Number Three: You Are Who You Are, Do Not Try To Change It
There has been a lot in the press about successful top models and celebrities. Many young girls think that getting as close as possible to those people's physical appearance would provide mandatory success. Fifteen years ago, there was a whole new generation of fashion model who wanted to look like Claudia Schiffer or Cindy Crawford. Now everybody wants to be like Gisele Bündchen. The press is also playing a lot with this and always want to flag the "next Gisele Bündchen".
In modelling, brands are not looking to "copy-paste". They want uniqueness, sassiness, personality and something original. Many models worked very well and still were not in the "standards". Either is in your skin color, your hair, your tattoos, your measures… there is always room for originality and creativity. Some models become even the muse of certain brands thanks to the uniqueness of their look. Take for example Laetitia Casta. She was a super fashion model  and still is a true inspiration for many women. She was only 169cm high for 58kg. Most of top models are 180cm for 52kg. This did not block her to have an amazing international career and become the muse of Yves Saint Laurent. After her career as a model, she embraced a quite successful career as an actress.
Advice Number Four: Get A Proper Model Agency, Or Even Better, Get Two Agencies.
Most of the success of a long-term career as a model remains on the professionalism of your model agency. You need to work with the best. Generally any model career starts local. So you should have a local model agency that would help you start getting good jobs. They will provide good advice and structure your presentation, starting with your look book. Something that is important to say: generally no model pays for the look book. It is an agency investment to your future. So if you get into weird deals in which you should pay for your book, just run away. It is not serious matter. The thing is that after working regularly at a local level, you might want to evolve to more international waters. Here is why is important to have a second agency or a partner agency from your first local agency. More and more local agencies get international partners because they know they will not be able to fulfill a global scope of work for their models. This is the best deal as you can then make sure all your business is taken care. In case the local agency does not have any international partners, either you would like to find one that has such partners, or eventually negotiate your rights separately (local vs global).
Some models were "discovered" immediately by global agencies and quickly started working at international level. We all remember the story of Claudia Schiffer who was discovered by the international agency while dancing in a nightclub back in Germany. Modern fairy tales do exist but they are not common. If you start with a local model agency your dream might start sooner than expected. Probably this is easier to admit if you live in the US, Brazil, France or Italy rather than New Zealand or Zimbabwe. Nevertheless, it is a great way to start this profession and see if you would like to do this all the time before getting greater commitments. Here is a short list of top models agencies that you might want to check.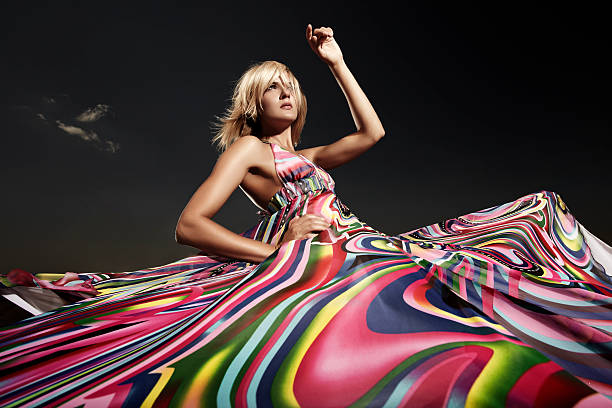 IMG Models (eg: Gigi Hadid)
Next Model Management (eg: Lineisy Montego)
Elite Models (eg: Kendall Jenner)
The Society (eg: Amilna Estevåo)
Ford Models (eg: Ashley Graham)
Storm Model Management (eg: Liu Wen)
Marilyn Agency (eg: Adriana Lima)
Recently the one and only Kate Moss launched her own agency called simply Kate Moss Agency. Of course all Kate Moss jobs are done via her own agency but she is also taking care of new talent like Gwendoline Christie or Jamie Bechert.
As you can see, if there is a will there is a way. If you think you are meant to become a fashion model and you think you have the courage for this job, you need to start planning carefully and avoid all the traps that you definitely do not to fall into.